As you prepare to move your office or business in New York, it's crucial to know what's in store during the transition, and what to do to make. You'll have decisions to decide whether to hire a professional or not, and whether to handle the packing or not, along with a litany of other questions that will need answers. For the cheapest, most efficient move, you should hire professional office movers, whose sole job is to make office moving service a smooth experience for you. They will save you time, and money, in the long run, mainly because your furniture, equipment, and supplies will be appropriately moved. Even if you're hiring professionals, you still need to do things you need to do, which I will outline here:
Office Moving – Pre Move
For a smooth office move, begin preparations two or three months before your intended moving date. This is the time to set a moving day in stone and start wading through all potential companies. This is also the time to prepare your employees for the coming change, and if you have digital networks, to start brainstorming to prevent those networks from going down during the transition. With at least six weeks to go before your moving day, you should be going through estimates from office movers, and researching the companies. Don't just go with the lowest moving estimate, because if it feels too good to be true, it is. Make sure you go beyond internet research and examine the companies in person to ensure that they are all they say they are. They should have their trucks, experienced and knowledgeable employees, and a professional work environment. You need to have found a moving company with a month to go before commencing the operation office move. Schedule a pickup with them, and if necessary, arrange packing services or a packing lesson for your employees. At this time, have your employees begin discarding or donating items that will not be making the transition. As the final thirty days tick down to your moving date, check in periodically with the moving company to make sure things are still going. Also, schedule for your utilities to be turned off, and arrange any necessary insurance information with your building, which may require particular information before a move can take place. With two weeks or less to go, notify customers that there may be some small hiccups or delays as you make the transition, but assure them that it should be seamless. After you've done all of that, the moving day will arrive.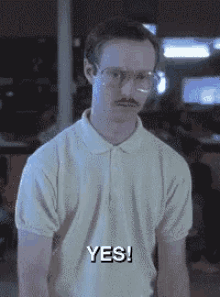 Office Moving – The Big Day
On moving day, it's critical that you're ready for the arrival of the movers so that you can step back and let them do their work. Here's what you should do/expect as the move goes down:
Have a parking space picked out for the moving truck, preferably as close to the building as possible. You want your move to go as quickly as possible to save you money, so try not to make the movers travel too far.
If you want the movers to discard items for you, make sure that they are clearly labeled or separated from your other stuff. They will be happy to take them to a local church or charitable organization in NYC.
They are going to work fast, especially if they are packing up your office, but don't worry because they are trained professionals. With a full-service moving company, having them pack ensures the safety of your items.
Just let them work. It may seem like you're just standing out of the way observing, but no one likes someone over their shoulder all of the time. Trust in the movers you hire.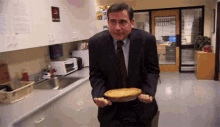 Office Moving Conclusion
Once you've moved into your new facility, the unpacking process begins. If you've done the research, and hired a great office moving company, then your boxes and belongings will be waiting in the correct locations. Make sure all necessary utilities and services are turned on in the building and then get settled in. With the right moving company, office moving does not have to be a stressful experience. Do the research and trust your gut, and you will find the perfect company for your move. With proper planning and preparation, along with professional assistance, your business will make a seamless transition into the future. For more information about moving in New York, you can call us on 347-758-6794.
Find out some of the coolest offices in New York.