As you prepare to move your office or business, it's best to become aware of what's in store for you during the transition. You'll have decisions to make, whether to hire a professional or not, whether to handle the packing or not… Worry not. These are common dilemmas. For the cheapest, most efficient move, it would be great to hire professional office movers. For the most part, they can save you lots of time and money in the long run, especially if you expect to keep your business running during the move. 
The professionals can help move your furniture, equipment, and supplies. However, even after deciding that you're going to hire professionals (if you opt to), you will still need to do a few things independently. I will outline these things for you below:
Pre-Move
It's beneficial for a smooth office move to begin preparations two or three months before your intended moving date. This period is the time to set a moving day in stone and start wading through all potential moving companies. This period is also the time to prepare your employees for the coming change, and if you have digital networks, start brainstorming to prevent those networks from going down during the transition. 
With at least six weeks to go before your moving day, it would be best to go through estimates from office movers and research each company. Try not to get reeled in with the lowest estimate. Try to go beyond internet research and examine the companies in person to ensure that they are all legitimate. Our goal is to make sure that you don't put yourself at risk by turning over your belongings to low-quality movers. They should have their trucks, experienced and knowledgeable employees, and a professional work environment. 
It would be ideal to find a moving company one month before starting an office move. Schedule a pickup with them, and if necessary, arrange packing services or a packing lesson for your employees. At this time, encourage your employees to begin donating or discarding items that are not needed for the transition. 
Keep checking back with the moving company frequently in the weeks leading up to your moving date to ensure that things are still going smoothly. Also, ensuring that the building permanently turns off your utilities is an excellent idea so that all insurance information may be arranged with them. Two weeks before the transition begins, it will help to let customers know that there might be some minor hiccups while you make the transition, but assure them that the transition will be seamless. Eventually, moving day will arrive.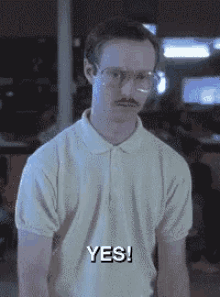 The Big Day
Getting ready for the movers' arrival on moving day allows you to step back and let them do their work. Here's what you can expect/do during the move:
Have a parking space picked out for the moving truck, preferably as close to the building as possible. To reduce your costs, you want to move as quickly as possible so that your movers don't have to travel far.

If you want the movers to discard items for you, make sure they are clearly labeled or separated from your other stuff. They will be happy to take them to a 

local church or charitable organization

.

Those who pack up your office will work fast but don't worry because they're best suited to the task. With a full-service moving company, having them pack ensures the safety of your items.

Just let them work. It may seem like you're just standing out of the way observing, but it's okay to trust in the movers you hire.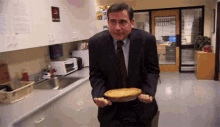 Conclusion
Once you have moved into your new office, the unpacking process begins. You will trust your office belongings to be right in place when having done all of the research and choosing a reliable moving company. Make sure all necessary utilities and services are turned on in the building and then get settled in. With the right kind of help, moving to a new office does not have to be stressful.
Do the research, trust your gut, and you will find the perfect company for your move. With the proper planning and preparation, you can seamlessly transition your business with professional assistance. We hope this guide has helped you with that. Best of luck!