So you're moving, and you don't know where to begin, what supplies you need, and if you should even hire movers? These are some pretty common questions that may be going through your mind. In this article, I will answer some of these and give you eight helpful tips that will make your moving easier.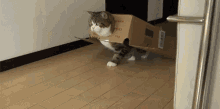 8 Ultimate Moving Tips
1. Purge Your Useless Things!
A great place to start with your relocation process is getting rid of stuff you don't need. There's no use in bringing junk that may just get in your way. This is something you can start right away. One of the best ways to purge is by sorting your items into five boxes or piles:
Keep
Donate
Maybe
Trash
Sell
By sorting your items this way, it makes the decision-making process much more manageable. You could even sell some of your things on Craigslist, Facebook Marketplace, or Letgo. If you're trying to do this quickly, donating is the best option. You can donate your unwanted items to thrift stores such as Goodwill or The Salvation Army. Giving your pre-loved items to your friends or family members is also a great option.
2. Gather the Right Supplies
Before you start packing, make sure you have the right amount of supplies. The last thing you want is to be going back and forth from the store. Purchase more than you think you'll need. Many times, if you don't use your extra supplies, you may return them. Some great places to buy your moving supplies are The Home Depot, UPS, Lowes, or Uhaul. If you want to return your extra boxes, make sure you don't unfold them!
Boxes: Buy small and medium-sized boxes. Your stuff is much more substantial than you think, and it'll quickly add up. Large boxes should only be used for light bulky items such as blankets or clothes. If you can, find boxes with handles on the sides. This way, you won't have to pick up the boxes from the bottom. A great place to find free boxes is your local liquor store or supermarket. Although, I don't recommend this. I prefer buying new boxes because they're sturdier than used boxes.
It's better to get boxes that are the same or similar size. This way, you don't have to play a Tetris game when loading your stuff into the truck. If they're the same size, they're easier to handle and stack.
Tape: You must stock up on tape. After all, it's holding all of your boxes together and preventing your stuff from spilling all over the floor! Do yourself a favor and buy a tape dispenser. This way, you don't have to frustrate yourself by trying to peel the tape with your fingernails…
(Pro-tip for tape: When you're done using it, fold over the end of the tape onto itself so you can quickly grab it the next time.)
Markers: You'll need these to label your boxes. I like the king-sized Sharpies. They're fat and have plenty of ink, so you don't run out. When labeling your boxes, you should write what's inside them. Also, make sure to note which room they are going to so your friends or movers don't have to keep asking you where they go.
Plastic Wrap: Get yourself a roll of plastic wrap to prevent drawers from opening and small items from being lost. Food wrap works fine, but it's recommended that you pick up a handheld stretch wrap dispenser.
Plastic Baggies: You'll want some of these for small items that are easy to lose. If you have to disassemble anything, put the screws in a baggie and tape them so they won't get lost.
(Optional) Tie Downs or Ratchet Straps: If you rent a moving truck, you'll want some straps to prevent things from moving around. With most trucks, there are slots on the sides of the box to put straps in. If you use 3 or 4 straps incrementally while packing your stuff, it'll help keep things from sliding around and getting damaged.
3

. 

Put

 

All

 

Your

 

Moving

 

Supplies

 

i

n 

One

 

Place

Find a small box or bin to put your markers, tape, plastic wrap, and other supplies together, so you don't have to track them down later!
4. If You're Hiring Movers, Hire Professionals!
If you decide to hire movers, make sure you do your research. Many horror stories of people getting their stuff stolen or damaged because they hired unprofessional movers. Craigslist isn't the place to hire professional movers. Find a company with good reviews and insurance, just in case something happens. Don't risk your things to save a few bucks!
Side note: In many places, it's common to tip your movers. $5-$20 will do. Something is better than nothing. If you're tight on money, cold water, snacks, and common courtesy is a great option as well.
5. Set Aside Things You'll Need Right Away
Don't make the silly mistake of packing things you're going to need! Find a suitcase or duffle bag to set aside commonly used items. This includes things like toilet paper, cleaning supplies, pillows, sheets, silverware, other toiletries, coffee, and anything else you might need right away.
6.
Snap
a
Picture
o

f
t

he
Back
o

f
Your
Electronics
You'll save yourself a ton of frustration trying to figure out which wire goes where. Just take a picture… Simple things like this that are easy to do are also things that can easily be overlooked. Save yourself the frustration.
7. Pack Ahead of Time
When I worked for a moving company, the most frustrating thing was showing up to somebody's house who hadn't packed their stuff. Packing takes longer than you might think. Plan so you have plenty of time to get everything ready. When you pack, make sure to go room by room. Put everything in one place, so it's ready for your friends or movers to pick up and load into the truck.
8. Use Empty Space
If you have a space in a storage drawer, hamper, or suitcase, fill it with stuff! Why would you use boxes that cost money when you have free space to use?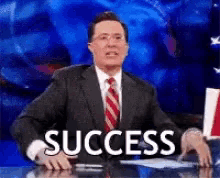 Other Moving Tips
• If you decide against hiring movers, make sure to pack your furniture first! You can use the space between your furniture for smaller items. Furniture is often the heaviest of your items. It should be towards the front of the truck rather than the back.
• Change your address 1-2 weeks before you move so your packages and other mails don't get lost!
• When you're unpacking at your new place, unpack your bed as soon as possible, so you don't have to sleep on the floor. You can set aside your mattress or bed frame to be put in last if you want to guarantee you have a place to sleep.
We know that these tips and tricks will make moving much easier for you. Some of the suggestions mentioned here might be surprising! Which one of these tips are you going to use?